The STEP Builder's Box
Project planning you can get excited about.
Regular price
Sale price
$65.00 USD
Unit price
per
Sale
Sold out
Share
The STEP Builder's Box is a card deck to visualize the lifecycle of a development project from early days of building momentum in your neighborhood to future years when you may sell or pass a building on to the next generation of occupants. It allows you to take any small-scale development project (like those found on STEP Cards) and figure out how to get there, starting with where you are and what you have right now.
Purple cards are the phases of development. They help you organize your plans over several years as the project evolves.
Green cards are the creative strategies that help you create value, no matter the starting point.
Blue and teal cards are your capital stack. Blue are debt options and teal are equity options. These can be combined and reconfigured throughout the life of a project according to your cash flow needs.
Pink cards are your development team. If you have to hire them out, keep it dark pink. If you can do the role in-house or the person is part of the deal as a partner, flip the card over to light pink.
Orange cards (the biggest category) are a way of operating that changes your luck. The Good Vibrations cards are what makes a project bigger than a building. These humble contributions to the neighborhood can your confidence, your awareness, and your relationships throughout.
See how it works here. This product is suitable for both US and Canadian developers who are excited about small projects in the place they love.
For a quick video demo, click here.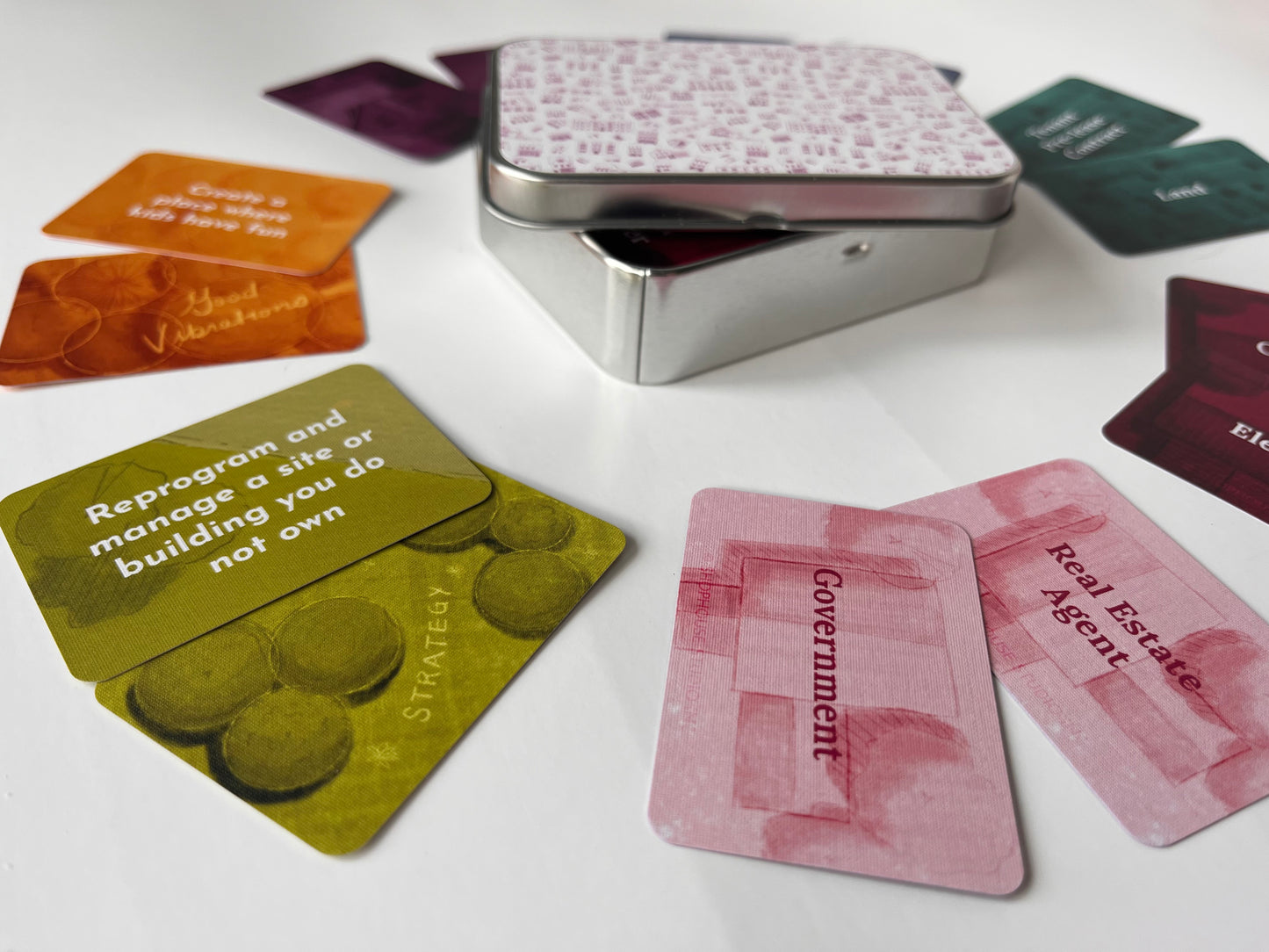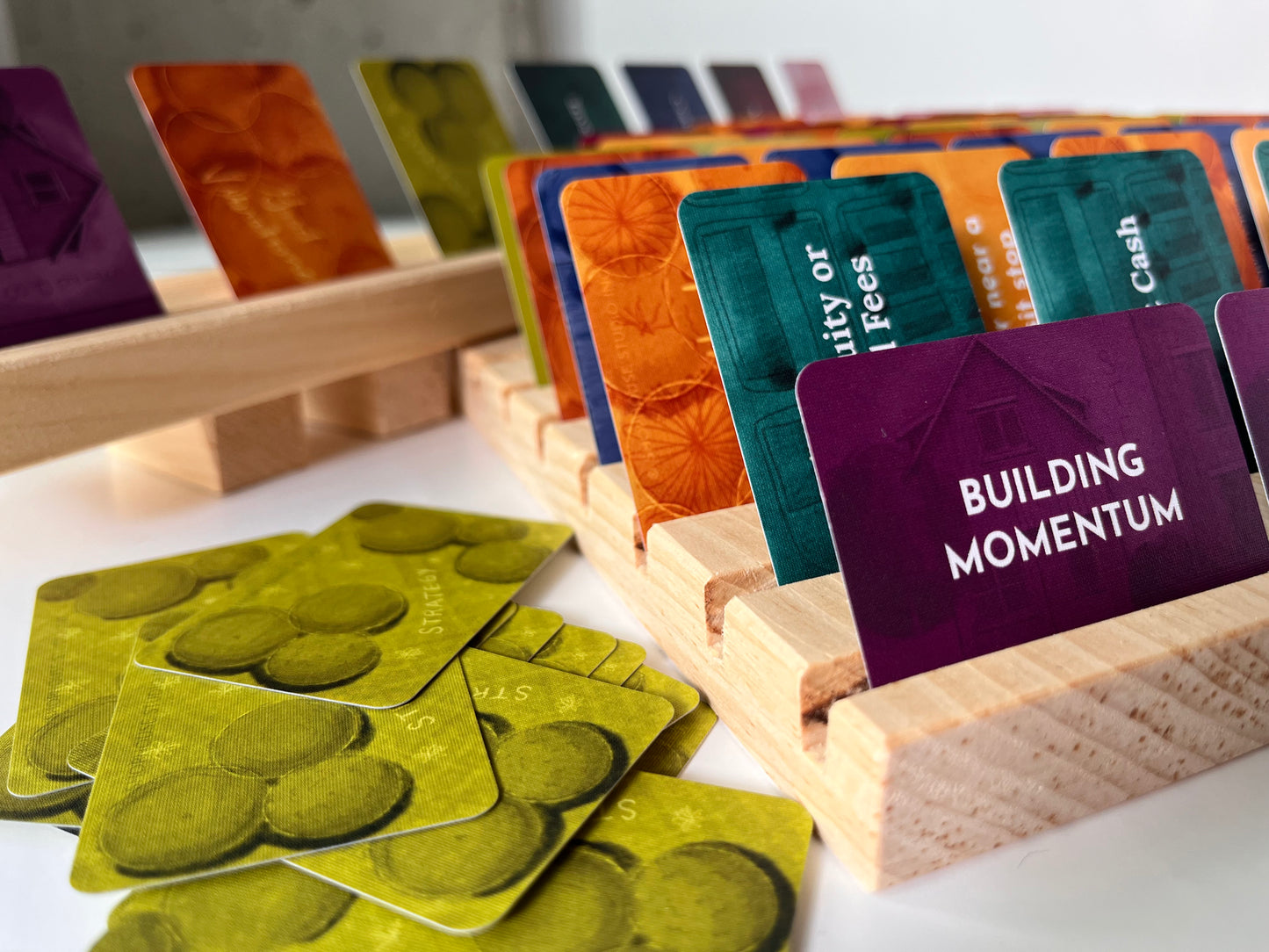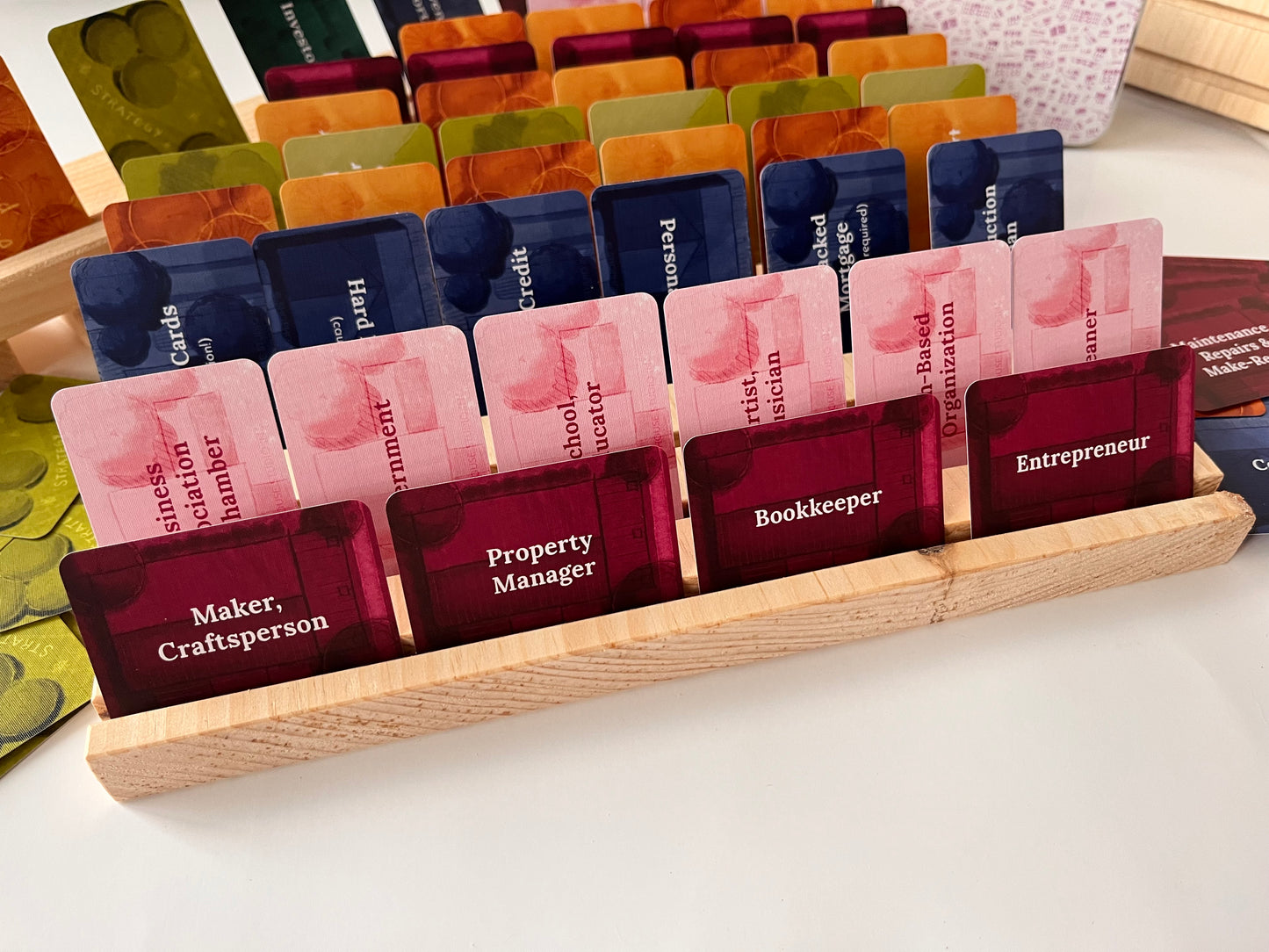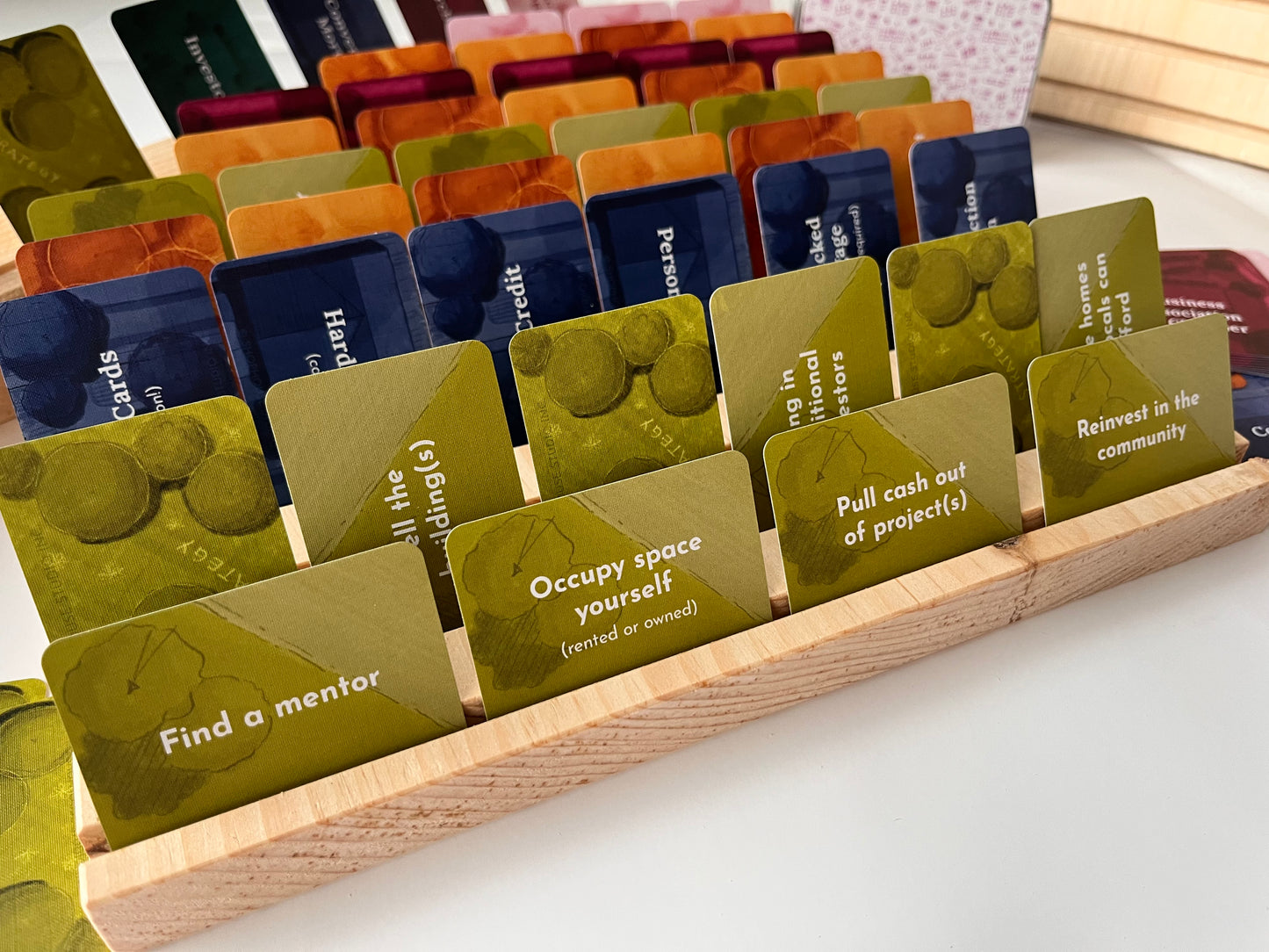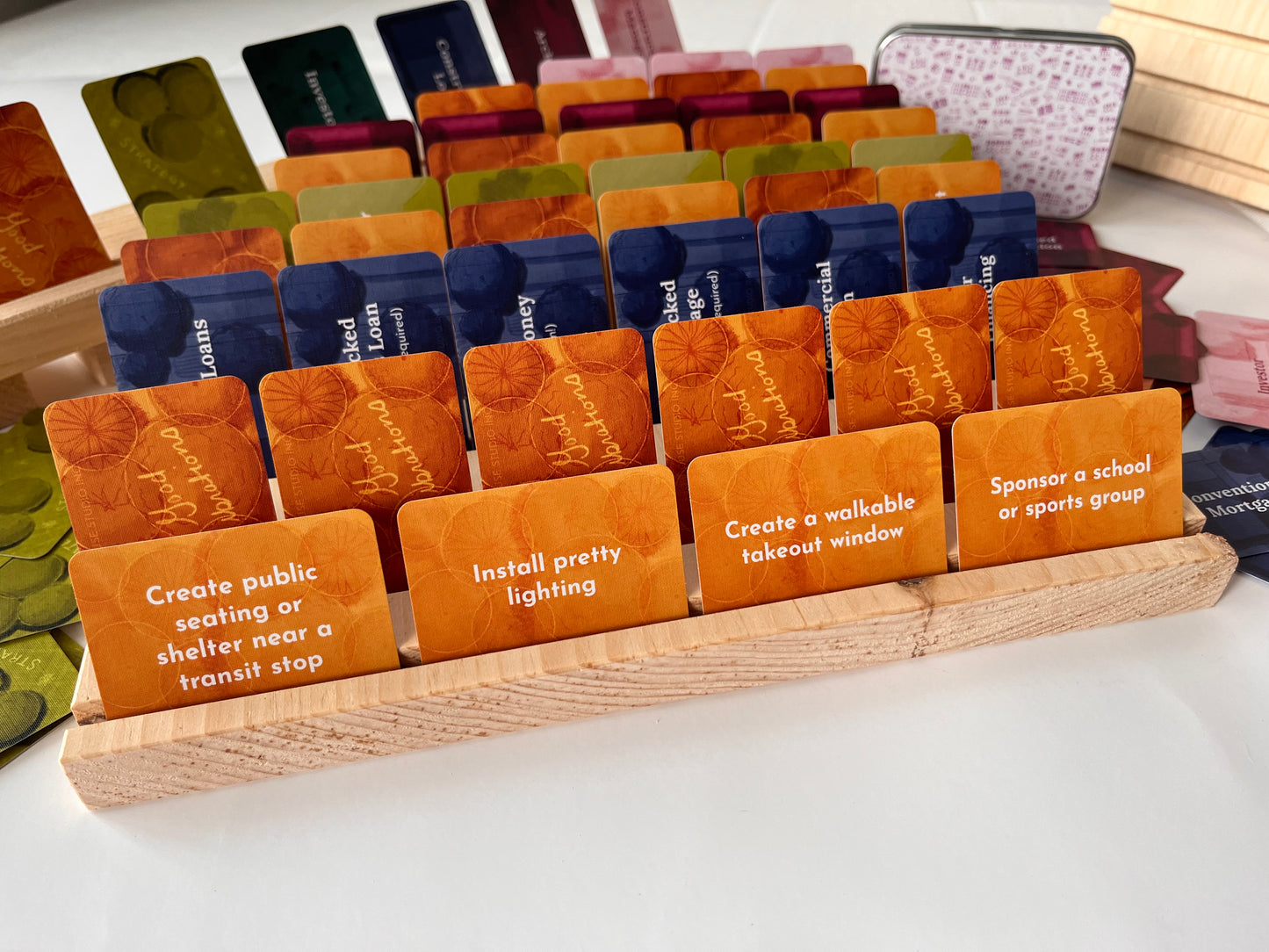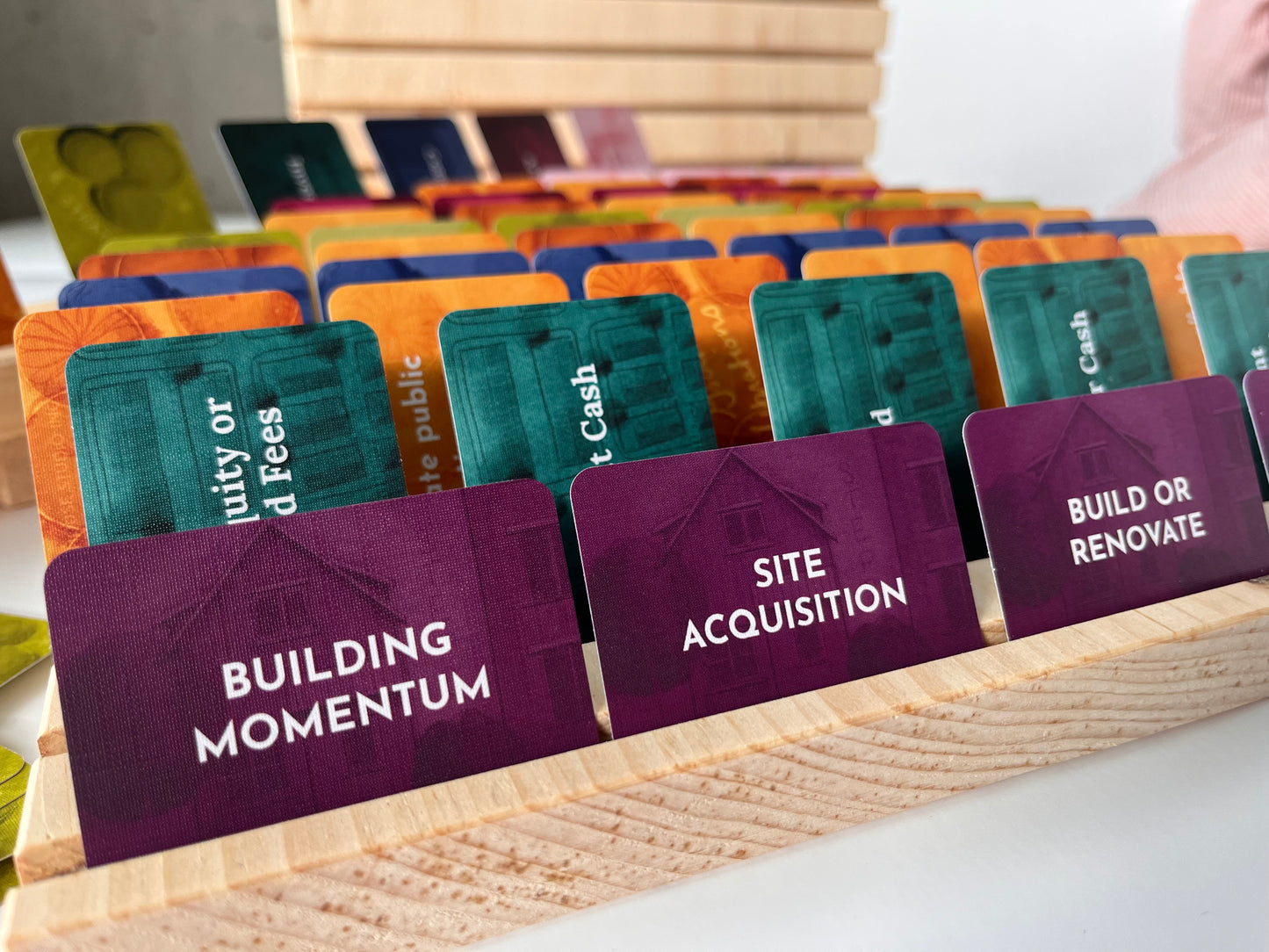 Shipping

Free shipping on orders over $100 USD. Flat Rate $7.90 for orders under $100 across continental US. Shipping to the US takes 6-10 business days.

Returns

We do not offer returns on this product at this time.
STEP is an acronym for:
Small-scale

Small enough for local people to develop and own. Smallness makes these buildings more affordable to build and lease. STEP projects bring homes and businesses close together so people can walk to their daily needs.
Time-enhanced

STEP Cards show us how neighborhoods can learn. They depict the many life-stages of a home or business, and how places can evolve to changing needs and conditions.
Entrepreneurial

These are working buildings that earn an income. They don't rely on speculative gains. STEP projects are resilient and generative because they can pay for their own maintenance and adaptation. Entrepreneurial people spearhead these projects by finding creative ways to fill gaps in their market and neighborhood.
Purposeful

STEP projects are brought to life by local people who ask themselves, "What does this neighborhood need? What's the next smallest step?" Purposeful projects like this make a place feel loved and handmade.
Looking for bulk orders? Get in touch.